To access the lesson, click ADD TO CART and then proceed to CHECKOUT.
After order confirmation, it will be available on MY PURCHASES page.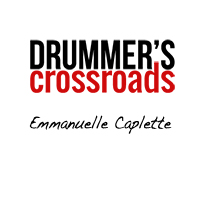 Drummer's Crossroads – Emmanuelle Caplette
CONTENT
SOLO 1: Soft Afro
SOLO 2: Latin Duo
SOLO 3: Snare drum Duo
SOLO 4: Jungle Fun
SOLO 5: Funky Duo
INTERVIEW: 5 questions. (FRENCH)
PEDAGOGY: 32 measures of exercises.

Warning: call_user_func() expects parameter 1 to be a valid callback, no array or string given in /home/clients/def026e0102e2574253e3a0e828c0a10/webmusicschoolCOM/wp-content/themes/Webmusic/woocommerce/single-product/tabs/tabs.php on line 37