Web Music School offers you the Encore Un Matin drum sheet by Jean-Jacques Goldman, and also the Elle Attend drum sheet by Jean-Jacques Goldman. The lyrics of this song are also available here. From the album Positif released in May 1984, the hit song Encore Un Matin sold over 300,000 copies.
[Couplet 1]
Encore un matin, un matin pour rien
Une argile au creux de mes mains
Encore un matin sans raison ni fin
Si rien ne trace son chemin
Matin pour donner ou bien matin pour prendre
Pour oublier ou pour apprendre
Matin pour aimer, maudire ou mépriser
Laisser tomber ou résister
Encore un matin qui cherche et qui doute
Matin perdu cherche une route
Encore un matin du pire ou du mieux
A éteindre ou mettre le feu
[Refrain]
Un matin, ça ne sert à rien
Un matin sans un coup de main
Ce matin, c'est le mien, c'est le tien
Un matin de rien pour en faire
Un rêve plus loin
[Couplet 2]
Encore un matin ou juge ou coupable
Ou bien victime ou bien capable
Encore un matin ami, ennemi
Entre la raison et l'envie
Matin pour agir ou attendre la chance
Ou bousculer les évidences
Matin innocence, matin intelligence
C'est toi qui décide du sens
[Refrain x2]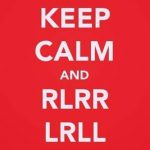 A graduate of Bachelor of Science in Information and Computer Science in the Philippine Women's University, Manila, Philippines. Became Data Researcher and Encoder, Food Server in Dubai and Kuwait, Customer Service Representative for US and UK clients, and now a full time Entrepreneur. Listening to all kinds of genres in music, playing drums and other percussion instruments, as well as guitar, keyboard, xylophone lyre, and singing, dancing, writing poems, and composing songs are my favorite pastimes.