Here are the lyrics of the song Marie Jeanne by Joe Dassin. The song Marie Jeanne is the French translation of the hit single Ode To Billie Joe by Bobbie Gentry, both released in 1967. On the website, you can also find the drum sheet – Joe Dassin – Marie Jeanne, and drum sheet – Joe Dassin – Le Petit Pain Au Chocolat.
C'était le quatre juin, le soleil tapait depuis le matin
Je m'occupais de la vigne et mon frère chargeait le foin
Et l'heure du déjeuner venue, on est retourné à la maison
Et notre mère a crié de la cuisine: "Essuyez vos pieds sur l'paillasson"
Puis elle nous dit qu'elle avait des nouvelles de Bourg-les-Essonnes
Ce matin Marie-Jeanne Guillaume s'est jetée du pont de la Garonne
Et mon père dit à ma mère en nous passant le plat de gratin:
"La Marie-Jeanne, elle n'était pas très maligne, passe-moi donc le pain.
Y a bien encore deux hectares à labourer dans le champ de la canne"
Et maman dit: "Tu vois, quand j'y pense, c'est quand même bête pour cette pauvre Marie-Jeanne
On dirait qu'il n'arrive jamais rien de bon à Bourg-les-Essonnes
Et voilà qu'Marie-Jeanne Guillaume va s'jeter du pont de la Garonne"
Et mon frère dit qu'il se souvenait quand lui et moi et le grand Nicolas
On avait mis une grenouille dans le dos de Marie-Jeanne un soir au cinéma
Et il me dit: "Tu te rappelles, tu lui parlais ce dimanche près de l'église
Donne-moi encore un peu de vin, c'est bien injuste la vie
Dire que j'l'ai vue à la scierie hier à Bourg-les-Essonnes
Et qu'aujourd'hui Marie-Jeanne s'est jetée du pont de la Garonne"
Maman m'a dit enfin: "Mon grand, tu n'as pas beaucoup d'appétit
J'ai cuisiné tout ce matin, et tu n'as rien touché, tu n'as rien pris
Dis-moi, la sœur de ce jeune curé est passée en auto
Elle m'a dit qu'elle viendrait dimanche à dîner… oh! et à propos
Elle dit qu'elle a vu un garçon qui t'ressemblait à Bourg-les-Essonnes
Et lui et Marie-Jeanne jetaient quelque chose du pont de la Garonne"
Toute une année est passée, on ne parle plus du tout de Marie-Jeanne
Mon frère qui s'est marié a pris un magasin avec sa femme
La grippe est venue par chez nous et mon père en est mort en janvier
Depuis maman n'a plus envie de faire grand-chose, elle est toujours fatiguée
Et moi, de temps en temps j'vais ramasser quelques fleurs du côté des Essonnes
Et je les jette dans les eaux boueuses du haut du pont de la Garonne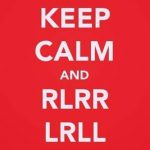 A graduate of Bachelor of Science in Information and Computer Science in the Philippine Women's University, Manila, Philippines. Became Data Researcher and Encoder, Food Server in Dubai and Kuwait, Customer Service Representative for US and UK clients, and now a full time Entrepreneur. Listening to all kinds of genres in music, playing drums and other percussion instruments, as well as guitar, keyboard, xylophone lyre, and singing, dancing, writing poems, and composing songs are my favorite pastimes.