Web Music School offers you the Hit The Ground Running drum sheet by Jonny Lang. The song Hit The Ground Running is from his second studio album Lie To Me released on 28 January 1997. The lyrics of this song are also available here.
I'm the biggest fool there ever was, I let you go
Now I can't survive without your touch, I need you so
Now baby all you've got to do
Is to tell me that you need me too
I hit the ground runnin'
Back to you
Well, I'd rather die a thousand deaths
Than to loose you love
But now I'm drowning in my loneliness
I can rise above
Well, just forgive me this one last time
And tell me baby your still mine
I hit the ground runnin' Back to you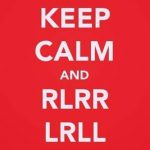 A graduate of Bachelor of Science in Information and Computer Science in the Philippine Women's University, Manila, Philippines. Became Data Researcher and Encoder, Food Server in Dubai and Kuwait, Customer Service Representative for US and UK clients, and now a full time Entrepreneur. Listening to all kinds of genres in music, playing drums and other percussion instruments, as well as guitar, keyboard, xylophone lyre, and singing, dancing, writing poems, and composing songs are my favorite pastimes.