The lyrics of 99 Luftballons by Nena are here. From the self-titled album of the German band Nena, the song 99 Luftballons is an anti-war protest song released in 1983. On the website you can find 99 Luftballons by Nena drum sheet.
Hast du etwas Zeit für mich?
Dann singe ich ein Lied für dich
Von neunundneunzig Luftballons
Auf ihrem Weg zum Horizont
Denkst du vielleicht grad an mich?
Dann singe ich ein Lied für dich
Von neunundneunzig Luftballons
Und dass sowas von sowas kommt
Neunundneunzig Luftballons
Auf ihrem Weg zum Horizont
Hielt man für Ufos aus dem All
Darum schickte ein General
'ne Fliegerstaffel hinterher
Alarm zu geben, wenn's so wär
Dabei war'n dort am Horizont
Nur neunundneunzig Luftballons
Neunundneunzig Düsenflieger
Jeder war ein großer Krieger
Hielten sich für Captain Kirk
Das gab ein großes Feuerwerk
Die Nachbarn haben nichts gerafft
Und fühlten sich gleich angemacht
Dabei schoss man am Horizont
Auf neunundneunzig Luftballons
Neunundneunzig Kriegsminister
Streichholz und Benzinkanister
Hielten sich für schlaue Leute
Witterten schon fette Beute
Riefen: "Krieg!" und wollten Macht
Mann, wer hätte das gedacht
Dass es einmal so weit kommt
Wegen neunundneunzig Luftballons
Wegen neunundneunzig Luftballons
Neunundneunzig Luftballons
Neunundneunzig jahre Krieg
Ließen keinen Platz für Sieger
Kriegsminister gibt's nicht mehr
Und auch keine Düsenflieger
Heute zieh ich meine Runden
Seh die Welt in Trümmern liegen
Hab 'n Luftballon gefunden
Denk an dich und lass ihn fliegen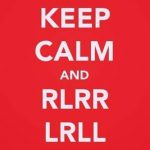 A graduate of Bachelor of Science in Information and Computer Science in the Philippine Women's University, Manila, Philippines. Became Data Researcher and Encoder, Food Server in Dubai and Kuwait, Customer Service Representative for US and UK clients, and now a full time Entrepreneur. Listening to all kinds of genres in music, playing drums and other percussion instruments, as well as guitar, keyboard, xylophone lyre, and singing, dancing, writing poems, and composing songs are my favorite pastimes.