The lyrics of For The Heart I Once Had by Nightwish are here. The song For the Heart I Once Had is from the sixth studio album Dark Passion Play by Nightwish released on 26 September 2007. On the website you can find For The Heart I Once Had by Nightwish drum sheet.
Heaven today is but a way
To a place I once called home.
Heart of a child, one final sigh
As another love goes cold.
Once my heart beats to the rhythm of the falling snow
blackened below.
The river now flows – a stream on molten virgin snow.
[Chorus:] For the heart I'll never have,
For the child forever gone
The music flows because it longs
For the heart I once had.
Living today without a way
To understand the weight of the world.
Faded and torn, old and forlorn
My weak and hoping heart.
For the child, for the night
For the heart I once had
I believe and foresee
Everything I could ever be.
[Chorus]
Time will not heal a dead boy's scars,
Time will kill.
[Chorus]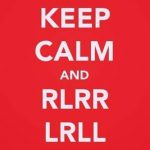 A graduate of Bachelor of Science in Information and Computer Science in the Philippine Women's University, Manila, Philippines. Became Data Researcher and Encoder, Food Server in Dubai and Kuwait, Customer Service Representative for US and UK clients, and now a full time Entrepreneur. Listening to all kinds of genres in music, playing drums and other percussion instruments, as well as guitar, keyboard, xylophone lyre, and singing, dancing, writing poems, and composing songs are my favorite pastimes.