Pearl Jam's Given To Fly lyrics are here. From Pearl Jam's fifth studio album Yield, its first single Given To Fly which was released 22 December 1997 became the most popular single in the album. Given To Fly by Pearl Jam drum sheet is available on the website.
He could've tuned in, tuned in
But he tuned out
A bad time, nothing could save him
Alone in a corridor, waiting, locked out
He got up outta there, ran for hundreds of miles
He made it to the ocean, had a smoke in a tree
The wind rose up, set him down on his knee
A wave came crashing like a fist to the jaw
Delivered him wings, "Hey, look at me now"
Arms wide open with the sea as his floor
Oh, power, oh
He's.. flying
Whole
High.. wide, oh
He floated back down 'cause he wanted to share
His key to the locks on the chains he saw everywhere
But first he was stripped and then he was stabbed
By faceless men, well, fuckers
He still stands
And he still gives his love, he just gives it away
The love he receives is the love that is saved
And sometimes is seen a strange spot in the sky
A human being that was given to fly
High.. flying
Oh, oh
High.. flying
Oh, oh
He's flying
Oh, oh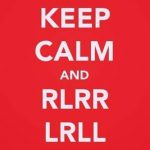 A graduate of Bachelor of Science in Information and Computer Science in the Philippine Women's University, Manila, Philippines. Became Data Researcher and Encoder, Food Server in Dubai and Kuwait, Customer Service Representative for US and UK clients, and now a full time Entrepreneur. Listening to all kinds of genres in music, playing drums and other percussion instruments, as well as guitar, keyboard, xylophone lyre, and singing, dancing, writing poems, and composing songs are my favorite pastimes.