Here are the lyrics of the song Original Prankster by The Offspring. The first single of the album Conspiracy Of One, the song Original Prankster features additional vocals by Redman. On the website, you can also find the drum sheet – The Offspring – Original Prankster, drum sheet – The Offspring – Self Esteem, and drum sheet – The Offspring – The Kids Aren't Alright.
Until the break of dawn
Life life
Cannot go by the letter
Time time
Prozac can make it better
Noise noise
Any kind will do
Can you feel it slip away
When it's all on you
Crime crime
Rockin' like Janet Reno
Time time
Eighteen and life in Chino
Freud Freud
All along it's true
Well you'll see there comes a day
Catches up to you
Knock down the walls, it's alive in you
Knock down the place, you're alone it's true
Knock down the world, it's alive in you
You gotta keep your head up through it all
You're gonna
Bust out on it – original prankster
Break out yeah – original yeah
Bust out on it – original prankster
You never stop now, stop now
That's what the main man say
You know it smells like shit
Goddamn
Tag team the double header
Son of Sam
Fire always makes it better
Navigate
With style and aplomb
Cause wherever you're at
That's the tip you's on
Lies, lies
Says he's down in the Bahamas
Tries tries
Bangin' little hoochie mamas
No way
None of this is true
Well he'll see there comes a day
When the joke's on you yeah
Dime dime
So good to see ya
Nine nine
Don't want to be ya
Crime crime
Fine sensimilla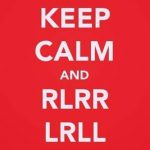 A graduate of Bachelor of Science in Information and Computer Science in the Philippine Women's University, Manila, Philippines. Became Data Researcher and Encoder, Food Server in Dubai and Kuwait, Customer Service Representative for US and UK clients, and now a full time Entrepreneur. Listening to all kinds of genres in music, playing drums and other percussion instruments, as well as guitar, keyboard, xylophone lyre, and singing, dancing, writing poems, and composing songs are my favorite pastimes.