You have just found Whatever by Undeclinable Ambuscade lyrics. The song Whatever is from their 2001 album Sound City Burning. You may also be interested in the drum sheet of Whatever by Undeclinable Ambuscade.
Come outdoors, you'll soon be trashed and
Swept away. The thought in your heart.
It makes you so afraid you'll
Never come outside again.
This is a song that I wrote for you,
But you will never receive it.
You always carefully lock your doors.
Detest all kinds of whatever. May I persuade
You to go on holding on to this song?
National Geographic's Dangerzone isn't much
Of a help. It leaves you pegged down to your
Seat at home. All alone
Analyse the papers and you'll conclude that
It's very dangerous to go outside nowadays.
There is a chance that a plain falls down
Right on top of your headwhile you least
Expect it to so. But get a grip on your own
Life and look way beyond.
You sit hours on your own.
What does it take to get you out of there?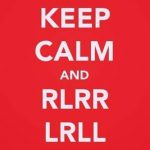 A graduate of Bachelor of Science in Information and Computer Science in the Philippine Women's University, Manila, Philippines. Became Data Researcher and Encoder, Food Server in Dubai and Kuwait, Customer Service Representative for US and UK clients, and now a full time Entrepreneur. Listening to all kinds of genres in music, playing drums and other percussion instruments, as well as guitar, keyboard, xylophone lyre, and singing, dancing, writing poems, and composing songs are my favorite pastimes.