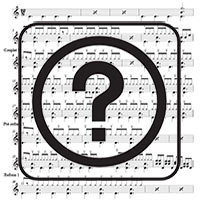 On Demand Lesson
You need a lesson to play a song or on style of music ?
How to do
=> Ask a custom lesson by clicking on ADD TO QUOTE.
==> Connect or Sign up.
===> Fill the form : Artist – Song
====> If you have the song in MP3 format, upload it.
=====> After listening, I give you a time to do it and the price.
======> It's ok for you? Accept the quote and pay.
=======> You will receive the video with Dropbox or Retransfer.
Main Content
– Score
– Easy score
– All the exercises
– Videos
– Cover
– Slower version
Pricing
The lesson price start at 49€.
The price depends of the longer, difficulty, the number of exercises.

Warning: call_user_func() expects parameter 1 to be a valid callback, no array or string given in /home/clients/def026e0102e2574253e3a0e828c0a10/webmusicschoolCOM/wp-content/themes/Webmusic/woocommerce/single-product/tabs/tabs.php on line 37